Wednesday, February 29, 2012
Pehh ni antara geng rim 18 yang menganaz area klang heheh amcam lawa dak?
Posted by

Ajonz
at 5:52 PM
2 comments

Links to this post
Thursday, November 10, 2011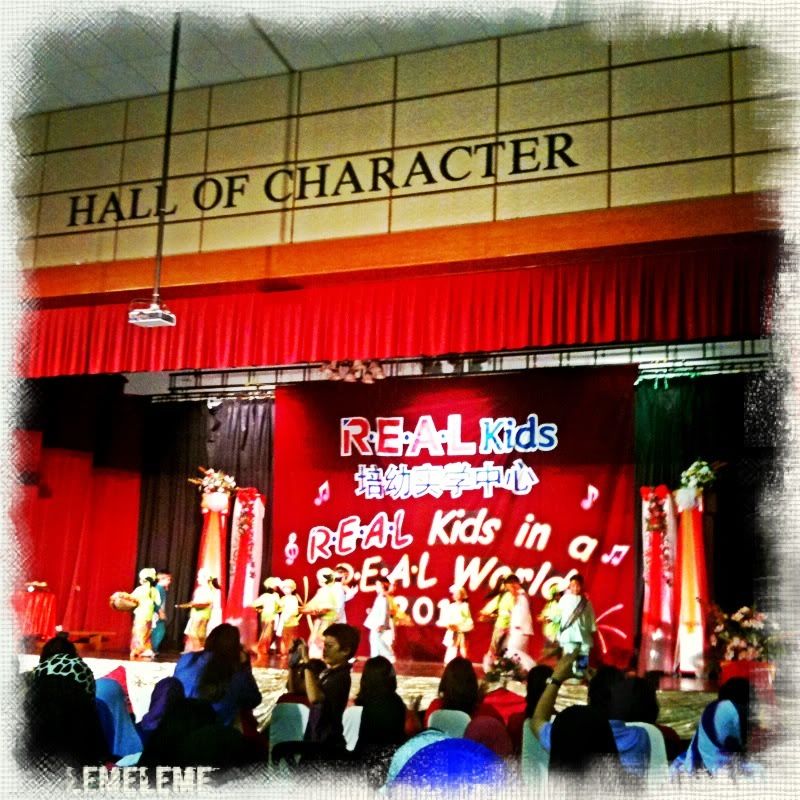 Can't imagine that my son can dance very well haha.. nak tergelak aku tengok at his first kinder garden concert. Masa dia bawak balik costume tuh dah terpikir dah si Payez nih kena dancing2 hmm. By the way concert dia was held kat Sekolah Sri Cahaya it's a private school laa pehh.. ok back to the story.. dalam dok sedap aku kutuk anak² member yang lain sorang jadi tarzan and jane laa sorang gelek hindustan laa sekali bila time Payez hahahaha aku plak kena gelak and aku pon nak tergelak besar..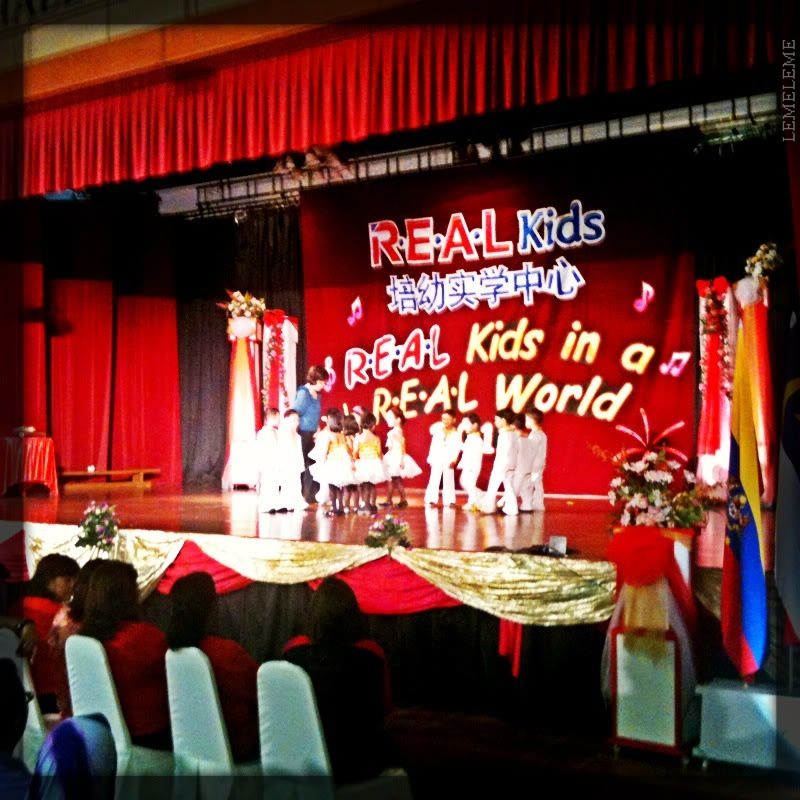 expected dia nih kat blah belakang laa heheh sekali amekk kauu... front row lead dancer laie pehh dia punya twist pehh aku pon x bley buat huahahah.. anyway congratulations and harap jangan ler bawak sampai ke besor nanti haha..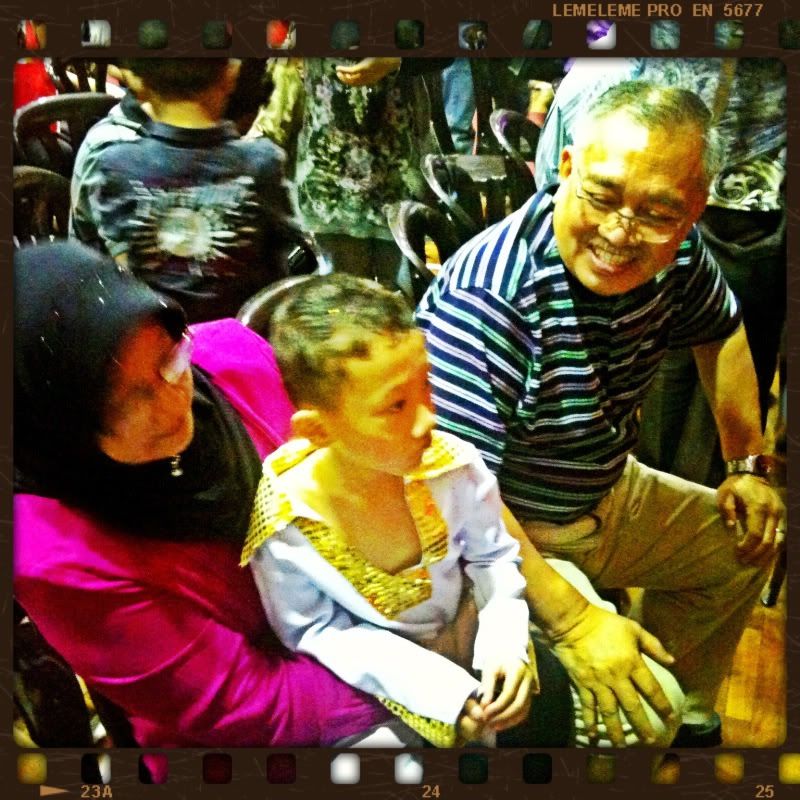 Well i'm gonna frame his costume with his solo picture! hahah nanti aku hapdet yer. Tahun depan ape plak dia buat ehh.. can't wait to see his perfromance!
Posted by

Ajonz
at 5:16 PM
0 comments

Links to this post
Wednesday, November 09, 2011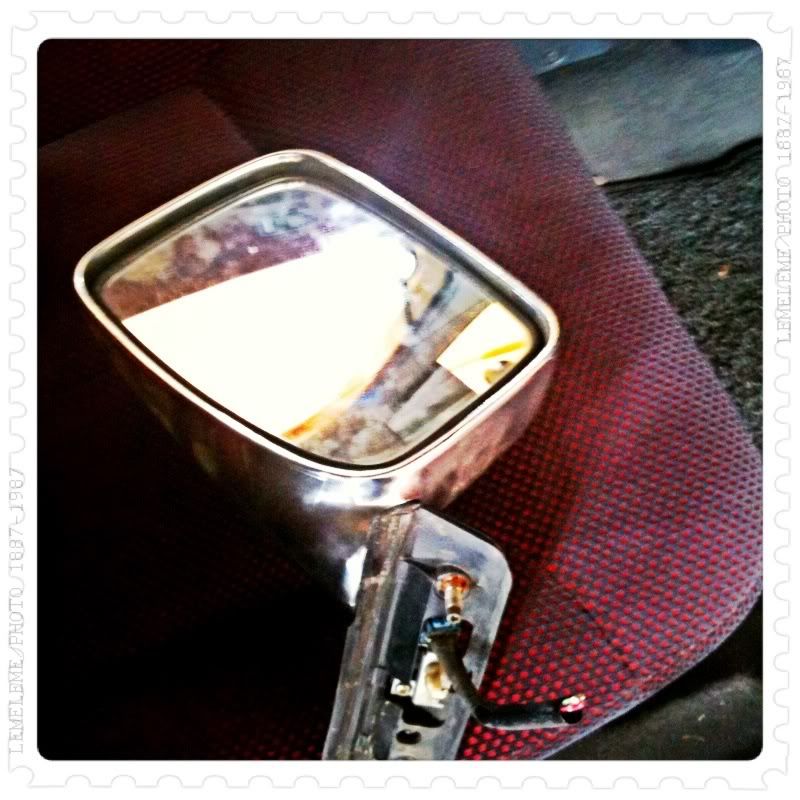 Dikala rakyat jelata sebok nak balik kampung laa nak beli lemang ketupat laa nak beli lembu kambing dibuat korban, aku plak dengan berbesar hati pegi untuk buat lawatan ke kedai potong. Bukan saje-saje cam dulu nak cari spare parts k-car heheh tapi kali ni tujuan untuk menyunting side mirror seken buat si Ozzy.
Kesian kat Ozzy side mirror blah kiri ditempeleng oleh side mirror BMW siri ke 3 yang dengan megah dan bongkak menyusuri laluan kiri bagi melepaskan diri dari kesesakkan jalan raye. Ye aku paham BMW nih mana leh bawak slow² manje lak tuh.. Tahap kesabaran aku dah cukup tinggi sampai aku tak tahan nak tengok cermin gegar disepanjang laluan.. Apo laie sempena hari yang mulia, aku pon mengushar dulu kat mudah.my.. ade yang jual RM100 hmm gi laa ushar ngan harapan dapat laa dan dekat.. ermm meru tambahan jerk..
Tanpa segan silu aku ikut je arahan kat gps yang membawaku truss ke meru, meru tambahan dan akhirnyer dah sampai puncak alam.. haram tak jumpa.. ceh.. at last aku gi ushar kat jalan kapar jer.. tempat jatuh lagi dikenang hahah ye laa dulu lepak sini beli parts untuk janda lama hehe.. Aku menyampaikan hajat pada tokey kedai dan alhamdulillah side mirror ditaman belum diambil orang.. RM 180 harga pengerasnya... malas nak nego lagi pon dah memey murah tuh.. side mirror 5 wayar xde suis hahah.. gi ushar laa kat mudah berape reganyer hehe..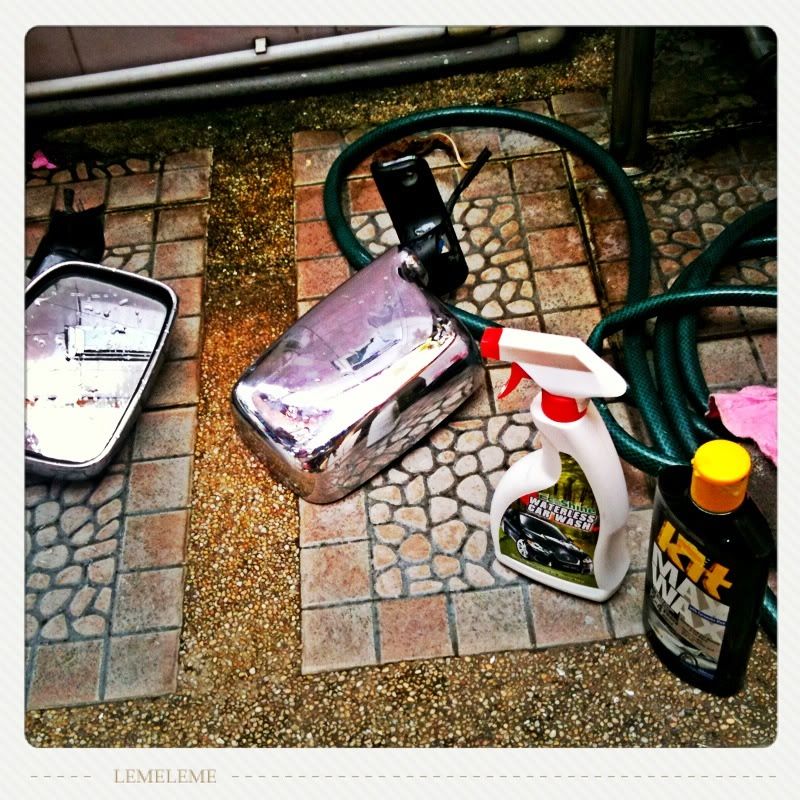 Settle bayor kubawa pulang bertemu jodoh... kasi cuci bersih-bersih sampai berkilat balik chrome tuh.. maklum laa lama belayar dari Jepun ke Malaysia ntah² terlibat dalam tsunami arituh kot haha..
Siap sume maka mula lah operasi menggantikan side mirror.. tapi sebelum bukak tuh aku dah study ngan tokey tuh dia tunjuk cam ner nak bukak masa dia bukak dari pintu halfcut hehe. Operasi amik masa dalam 30 jerk.. takda susah mana pon. Cuma perlu spanar 10, skrew driver, tenaga dan pemerhatian.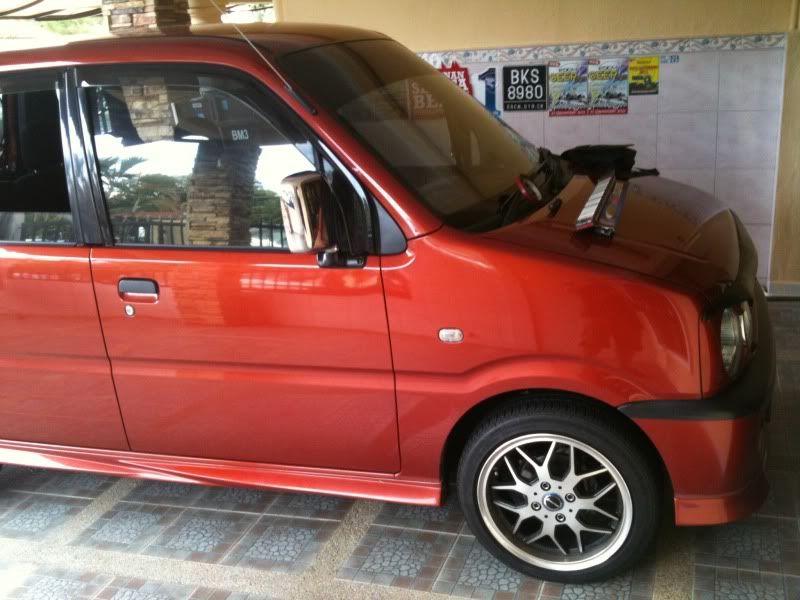 Nih laa hasilnyer.. sekarang si Ozzy segak bergaya dengan side mirror ori L900 Daihatsu Move hehe..
Posted by

Ajonz
at 6:52 PM
1 comments

Links to this post