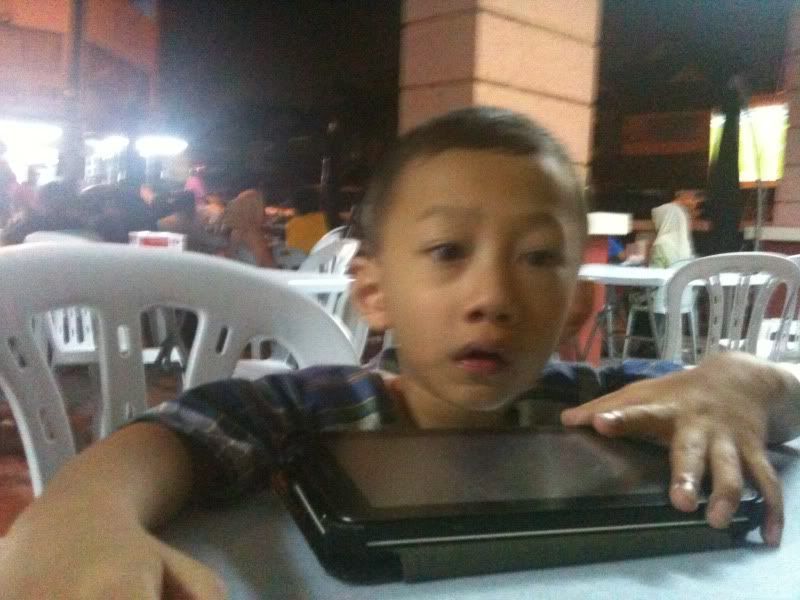 Oh yer, si Payez nih awal tahun nih dah kitaorang anto gi skol (Real Kids). Umur masa tuh baru 3 tahun lebih kire kalo ikut tahun pelajaran dia 4 tahun laa.. tapi how do u xpect a 4 years old kiddos to listen to a teacher, playing around with friends and even dah pandai kancing baju? At the early week tanya pebende pon dia x berani nak jawab.. tapi after a few months pehhh macam2 dahh.. dari swimming yang x layan pool kanank2 nak jer layan pool dewasa sampai laa ke bacaan doa penerang hati dan alif bata ta sampai laa abis.. alhamdulillah..
terbaru.. hmm terkejut gak aku.. dulu aku masa tadika umo pon dah masuk 5-6 tahun baru reti nak tulis2 tapi si Meor Dzulfareez nih alhamdulillah.. check out jelaa gambor2 nih.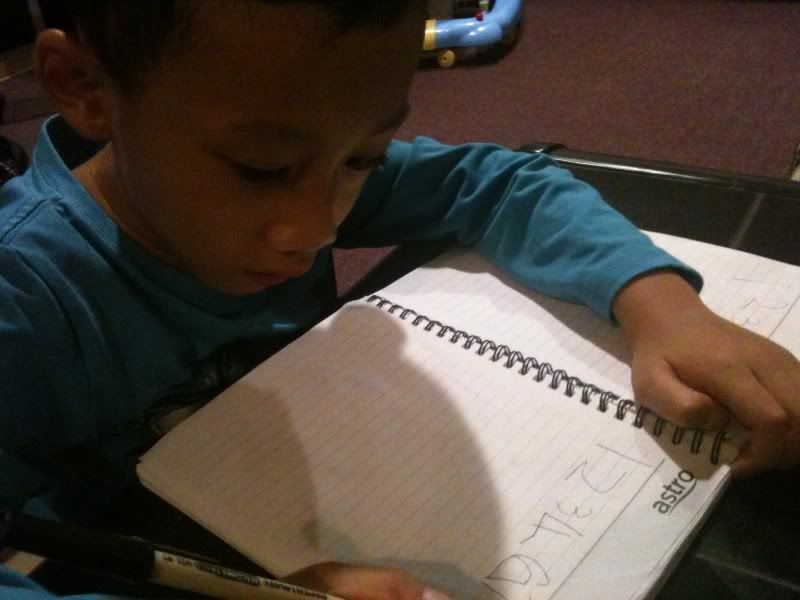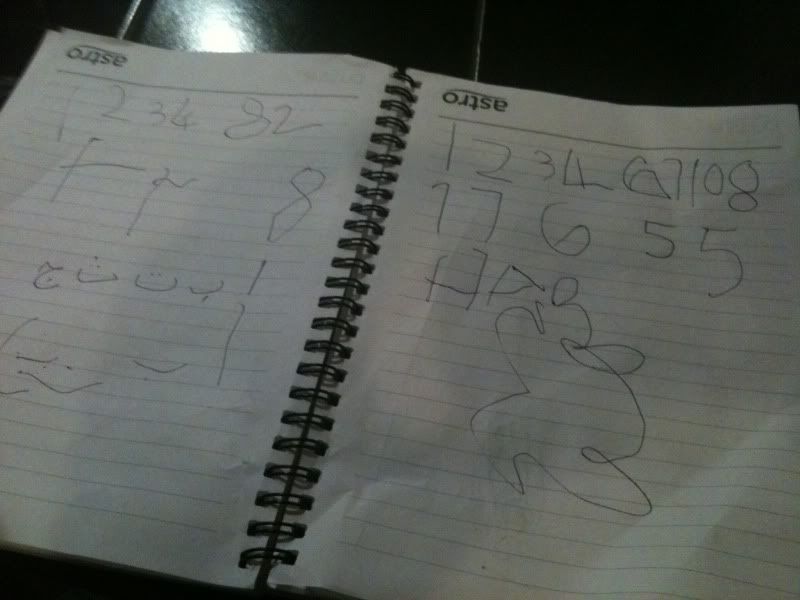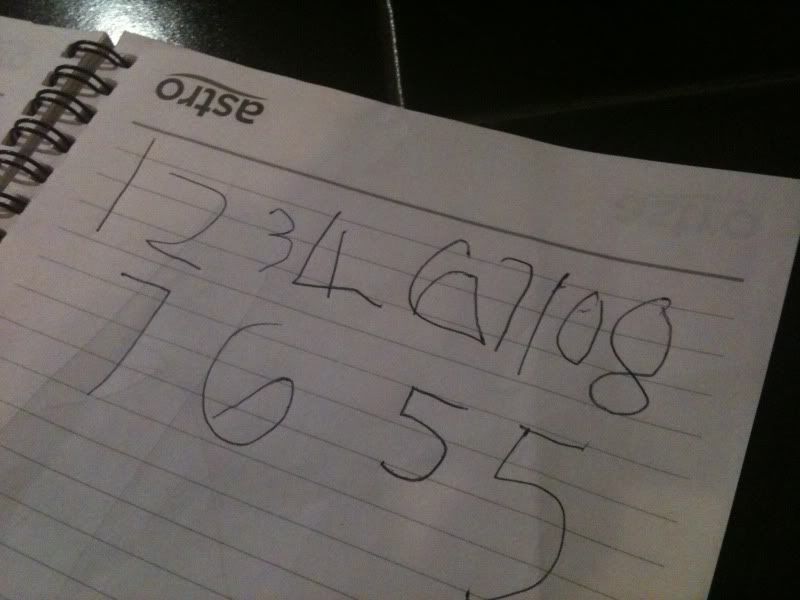 hmm alhamdulilah syukur, berbaloi gak duit yang aku belanjakan untuk edukesyen payez. Sekarang nih communication dalam English pon dia dah terrer.. tuu lom lagi Mandrin hmm kena laa papa dia advance siket senang nak communicate. Sejak Papa and Momma dia belikan Galaxy Tab bagi dia main hmm tak yah citer laa sume game dia discover sendiri kadang2 ade application ABC pon dia main sampai tahap boring jenuh papa dia nak download new application and games untuk dia main hahah.. jauh betul jurang teknologi.. dulu aku pakai buku jerk skrg teknologi dah maju.. cuma kalo kena dengan gayanya bley arr kanak2 nih develop minda diorang dengan cepat. Hmm nanti kalo sempat aku record dia baca doa penerang hati tuh haha.. aku pon masuk skolah agama baru belajar hehehe..