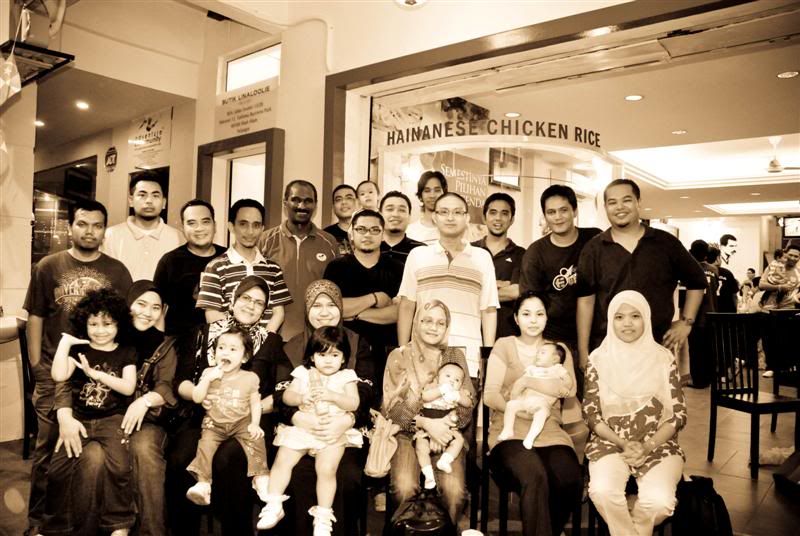 Kali nih seperti tahun² lepas misi 13Ghost dikala bulan yang mulia ini alhamdulillah berjaya dilaksanakan. Kali nih misi beriftar beramai2 telah berjaya menemukan beberapa geng 13Ghost yang dah lama x jumpa selain dari muka² biasa yang dok TT kat DE13 setiap hari Jumaat. Kali nih selain dari 13Ghost, kami juga berIFTAR dengan seorang lagenda bukan lagenda budak setan tapi lagenda bola sepak negara. Bro Zainal Abidin Hassan nih setelah bersara dalam arena bola sepak kali ini pula mengembangkan bakat terbaru dalam dunia masakkan. Kali nih speciality nyer dalam Masakan Nasi Ayam Hainan. Nak disedapkan lagi kali nih package berbuka puasa hanya RM9.90 jerk dengan Nasi nyer, air bandung + kuih + bubur & eskrim. Sedap gak nasi ayam dia. Recomended! Ape pon, jom check out the picas!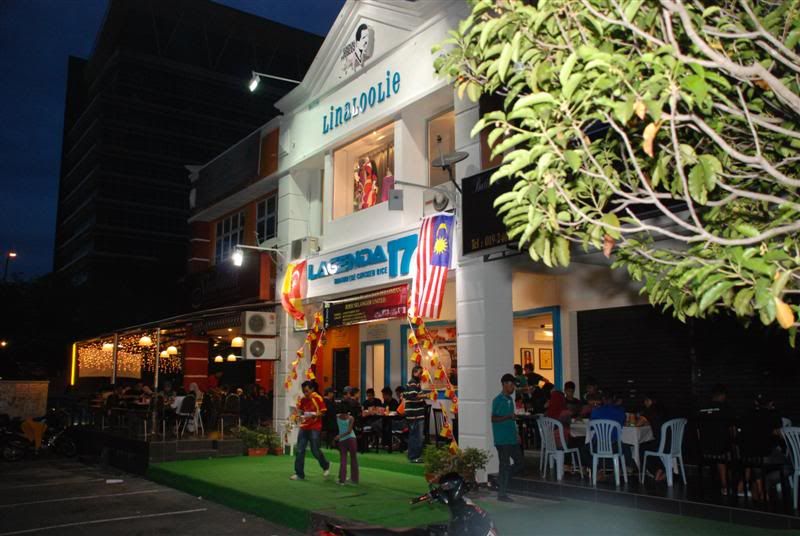 Ini kedainyer kat sec 13 Shah Alam bersebelah dengan Restoren Shuhaida. Nak ke sini senang je lalu depan Kolej PTPL tuh dah leh nampak Restoren Shuhaida blah kanan hah kalo dah nampak tuh kire dah sampai laa hehe.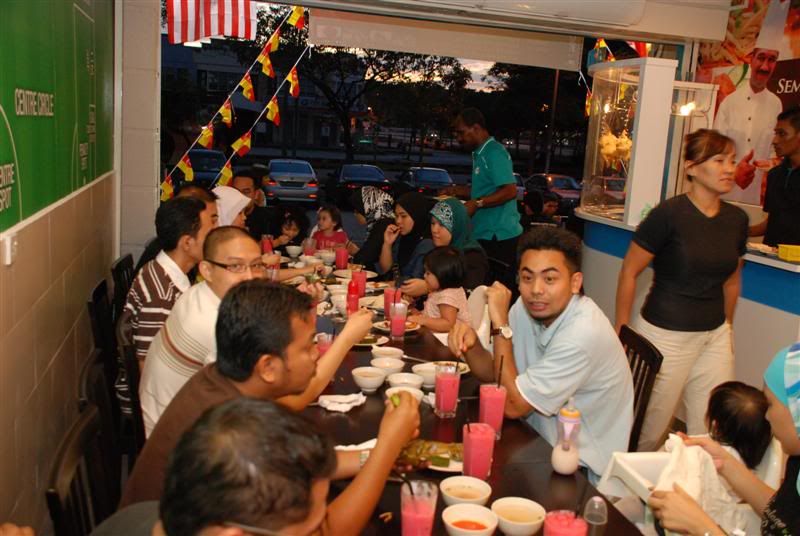 Nih antara hantu² yang hadir hahah ada yang single ade yang couple ade yang family.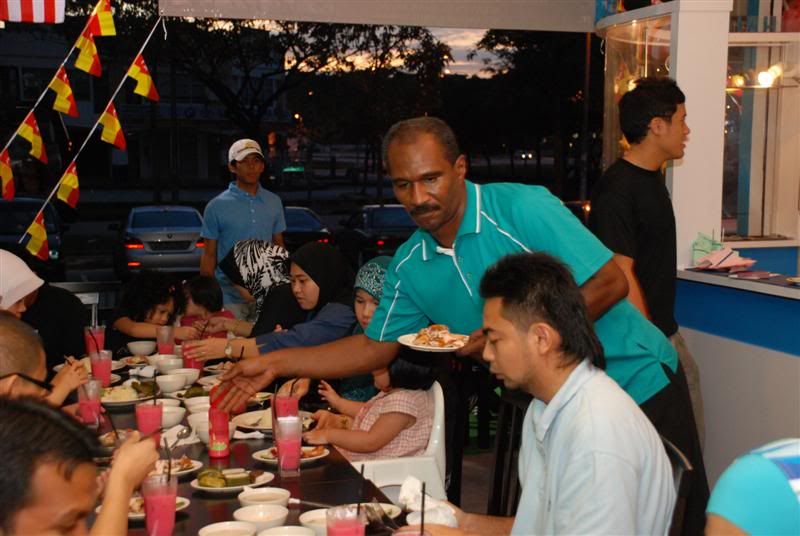 Di hidangkan sendiri oleh Bro Zainal. Kelihatan Remizal yang menggigil bila juadah berbuka dihidangkan oleh lagenda bola sepak.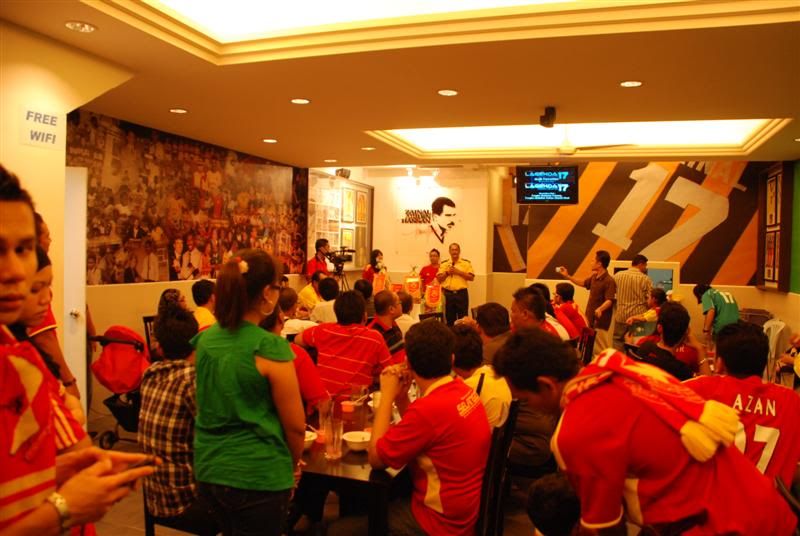 Join skali ngan skuad penyokong selangor. Depa ade majlis perasmian Jersi Baru untuk team Selangor. Bukan team selangor je siap ngan team pahang pon turun skali.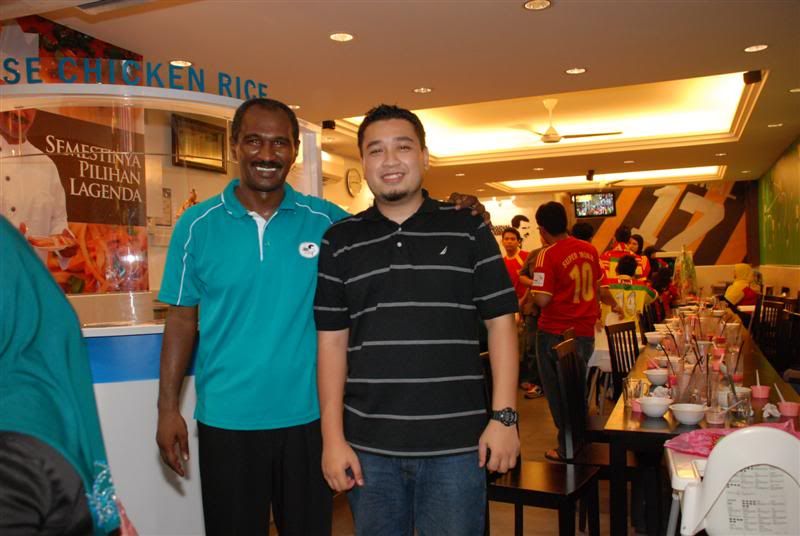 Selain dari sesi photo beramai² hahah apo lagi aku pon nak gak bergambo dengan the legend 17 @ tokey kedai heheh. IFTAR nih bukan berakhir kat sini jer tapi bersambung plak ke DE13 hahah cam biasa laa mana nak pekena teh tarik or nak sambung cita2 menarik. Mungkin tadi ada yang bawak anak bini so x dapat nak nak bersembang sangat hahah. Anyway time kasih kat organizer Mr. Crocx @ Hidaytullah kerana berjaya mejalankan majlis ini.
Ni Address ke kedai Lagenda 17
No 85, Jalan Snuker 13/28, Tadisma Business Park, Seksyen 13
40100 Shah Alam Selangor Darul Ehsan.
Tel : 03 - 5523 7717