Tahun nih aku sefamily x dapat balik raya kat kampung oleh kerana bini aku yang baru selesai sesi pantang memantang yang jatuh pada raya ke2. Di pagi hari raya tahun nih cam biasa laa solat kat Masjid International @ Negeri Smallville Shah Alam. Aku pon sebahagian dari warga2 internasional yang turut bersolat sunat aidilfitri kat sini. Tapi ape pon ade gak geng2 aku yang xbalik raya dapat gak aku jumpa pagi tuh.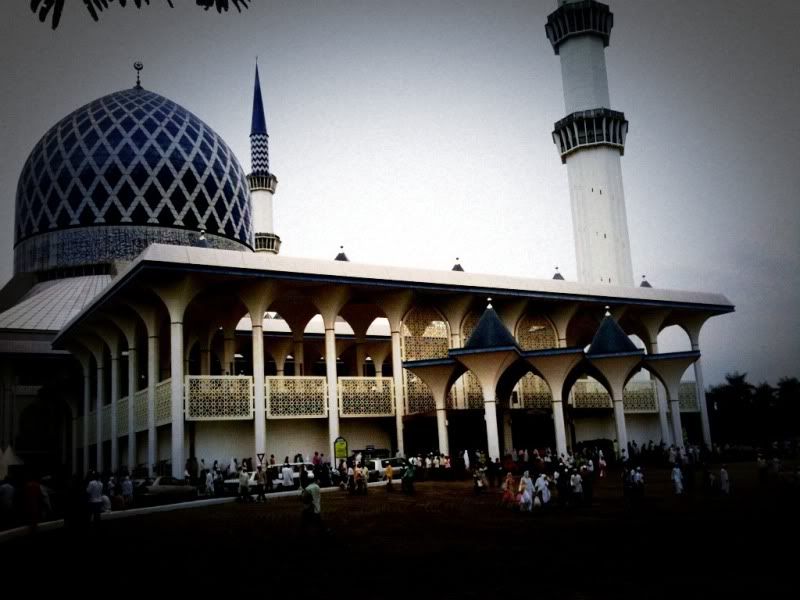 A day before raya hmm x tau nak pi mana hahaha last2 aku rasa nak pi basuh mira exora aku and since bulan puasa lagi mana ade kedai bukak except yang machine wash nyer hahah kat sg pinang klang... pehhh ramai ooo dah lak tuh naik rega demm dulu 5 hengget ari tuh plak dia naik 7 hengget hahaha...Malam raya kat sini cam biasa laa sebok dok wat ketupat palas rendang dan macam2 lagi pada tahap ala kadar je. Basic things for raya je xde nyer nak prepare sate ka kambeng golek ka hhahah.. Tahun nih gak aku geram x dapat letupkan air bom hahah budak2 lain dengan riang gembira letupkan mercun dah macam suasana kat gaza dah.. aku tangkap anto gi gaza baru tau hahahah.
Hmm selesai solat beraya plak ngan parents and in laws, peh tuh raye laks umah sedara mara then malam? layan arr movie kat tv ntah ape movie pon depa tunjuk haram x best haah x macam dulu layan sembilu ka sarkis ka hahah..
To be continue....